About Paula Parisi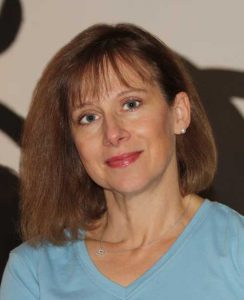 Paula Parisi is the Founder and Editor in Chief  of MaxTheTrax, a website focusing on production music for film, television, commercials, videogames and live shows. Launched in 2015, it was created as a news conduit for the wide range of music used in support of popular entertainment and marketing, and to provide a spotlight for the many talented individuals who work in this "below the line" field. The idea was born when she tried to register the name MaxTheCat in honor of her beloved feline (1995-2012). Finding it taken, she began to riff on other things. Paula is also a regular contributor to Billboard and also writes about music for Variety.
She created paula.la as a blog that would enable her to write about topics that caught her fancy. Paula designs websites. Although she learned to code from scratch, life changed when a coder friend (who she met in a PHP chat room) introduced her to WordPress. You can see her digital portfolio at Web-O-Matic.biz.
Based in Los Angeles, Paula's extensive experience as an entertainment journalist spans business, entertainment, technology and lifestyle topics. She has written cover stories for Wired and Entertainment Weekly, and was a staff writer and editor at The Hollywood Reporter, where she managed the features department from 2000 through 2007 and was promoted many times, eventually to VP and Executive Editor.
She is author of the 1998 non-fiction book Titanic and the Making of James Cameron, initially published by Newmarket Press and reissued by HarperCollins in 2014. The behind-the-scenes look at the motion picture epic that reigned for 12-years as the top-grossing film of all time was released throughout the world, in countries including Italy, Germany, France, Japan, England and China.
Starting in 2008, Paula pursued her passion for horse sport as editor in chief of The Equestrian News, a position that enabled her to develop her skills as a rider, writer and web designer.
Paula received a Bachelor of Arts degree from Rutgers University, where she enrolled as a fine arts student and eventually changed her major to English with a journalism minor. She studied photography at the University of the Arts in Philadelphia. In those carefree Philly disco days, she contributed articles and photographs to The Philadephia Inquirer, BAM, Billboard and Home Viewer Magazine.
Her favorite authors are William Shakespeare and Virginia Woolf; guilty pleasure, CBS's Bull (she also loves PBS Masterpiece's Victoria, but being so historically informative and in such good taste, she doesn't feel too guilty about it). If forced to leave her desk, Paula would rather be… "on a ski slope!" She prefers shedrows to red carpets. Creature comfort: her horse, Lawrence the Arabian (aka Larry). 
But Paula's single greatest pleasure in life is her amazing daughter Nicole, who is smart and wise, kind and beautiful, and a delight to all who know her.